Feel the Spirit of the West on Horseback
At Cherry Creek Lodge, located in the heart of Tonto National Forest, we offer the best horseback riding vacations Arizona has to offer. Step into your jeans and cowboy boots and hop into the saddle on one of our majestic horses to take in the Arizona wilderness like never before.
Experts and beginners alike will find everything they need to enjoy and take advantage of the lodge's beautiful horses, professional equipment, miles of trails and riding arena.
*250-pound weight limit for most rides, unless special arrangements are made*
Lawyer Talk: As you know, because of the unpredictable nature and irrational behavior of horses, regardless of the extent of their training and past performance, horseback riding is considered "inherently dangerous" and involves risks that may cause serious injury and in some cases death. A signed acknowledgment and release will be required before you participate in equestrian activities.
Extended Day Trail Ride
Accompany ranch hands on extended guided rides through scenic canyons, over the ridges, hills and mountains to see spectacular scenery and geological formations.
A hearty trail lunch is provided. The type of terrain covered and the pace of the ride is chosen to accommodate the desires and experience levels of the participants.
5 – 8 hours
Minimum of 6 riders
$95 additional for guests (counting as included activity)
$245 per person for non-guests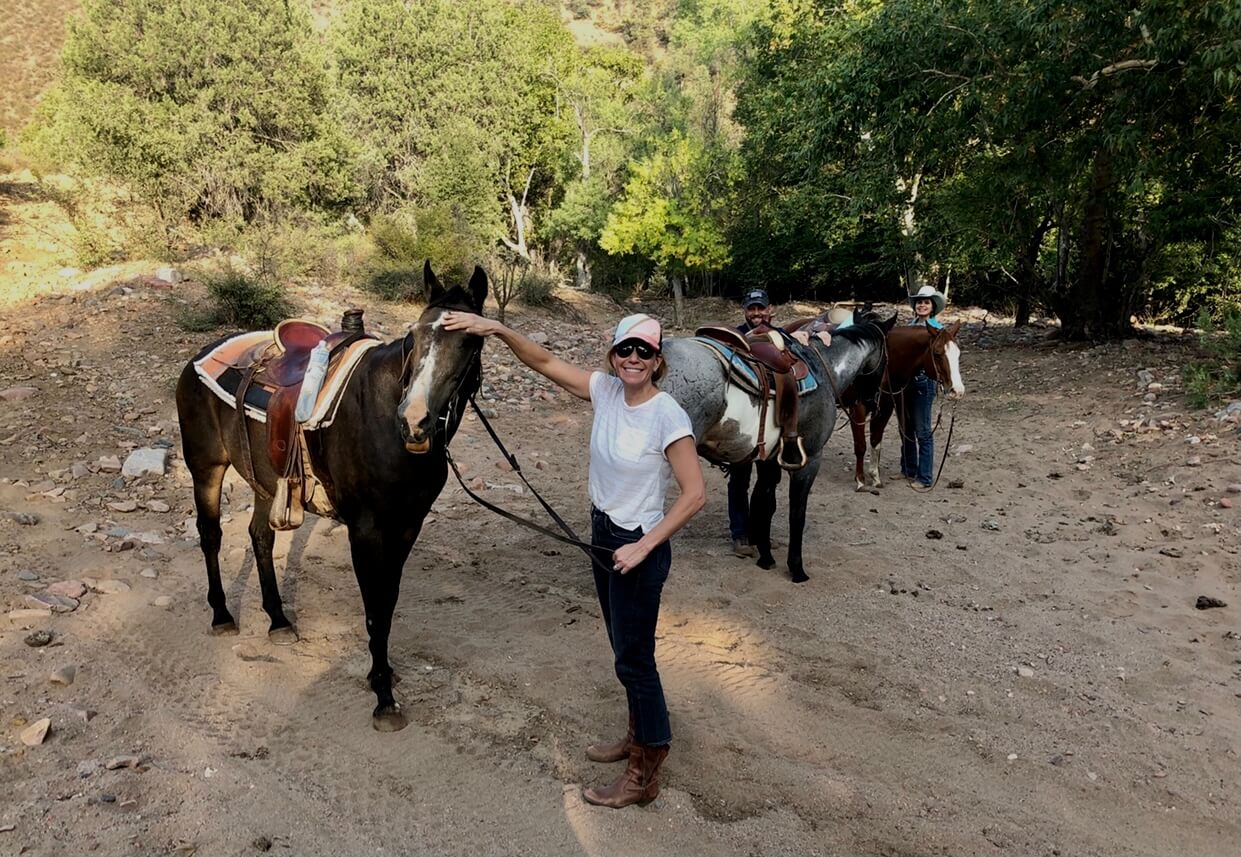 Overnight Trail Ride
Accompany ranch hands on extended guided rides through spectacular scenery and geological formations to a camp. This includes an authentic Camp dinner (campfire only if conditions permit).
6 person minimum
Guest – $450 per person. To qualify as a guest, the individual must stay at least one night before and one night after. No room charge for night of camp out.
Non-guests – $500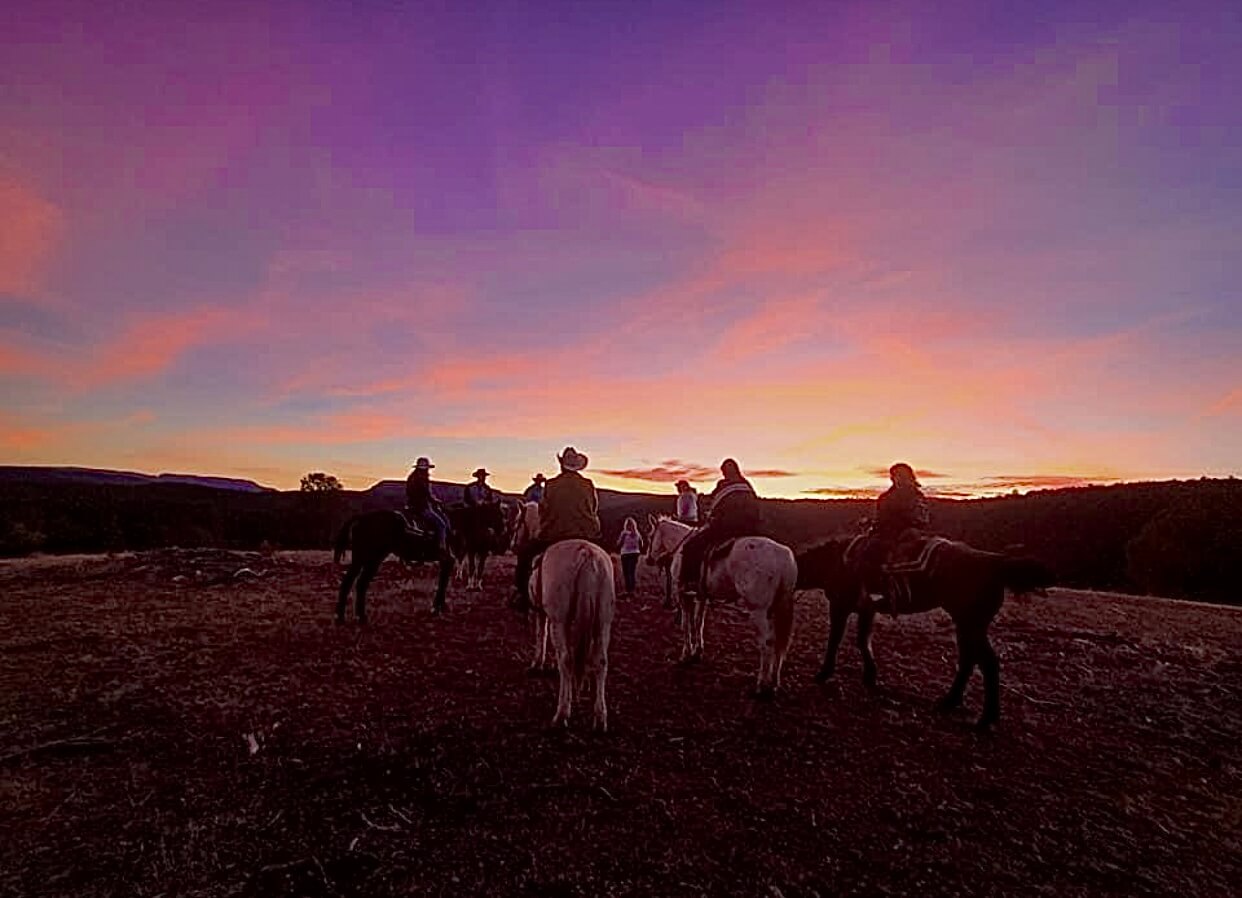 Western Riding Lessons
A typical class will involve feeding and grooming the horses, proper saddling and riding techniques. When riders are comfortable, the ranch hands will have the guests ride in our pens or arena and begin taking them out on the smoother trails around the lodge.
1 – 2 hours
Guests – $95.00 per person
Non-Guests – $125.00 per person